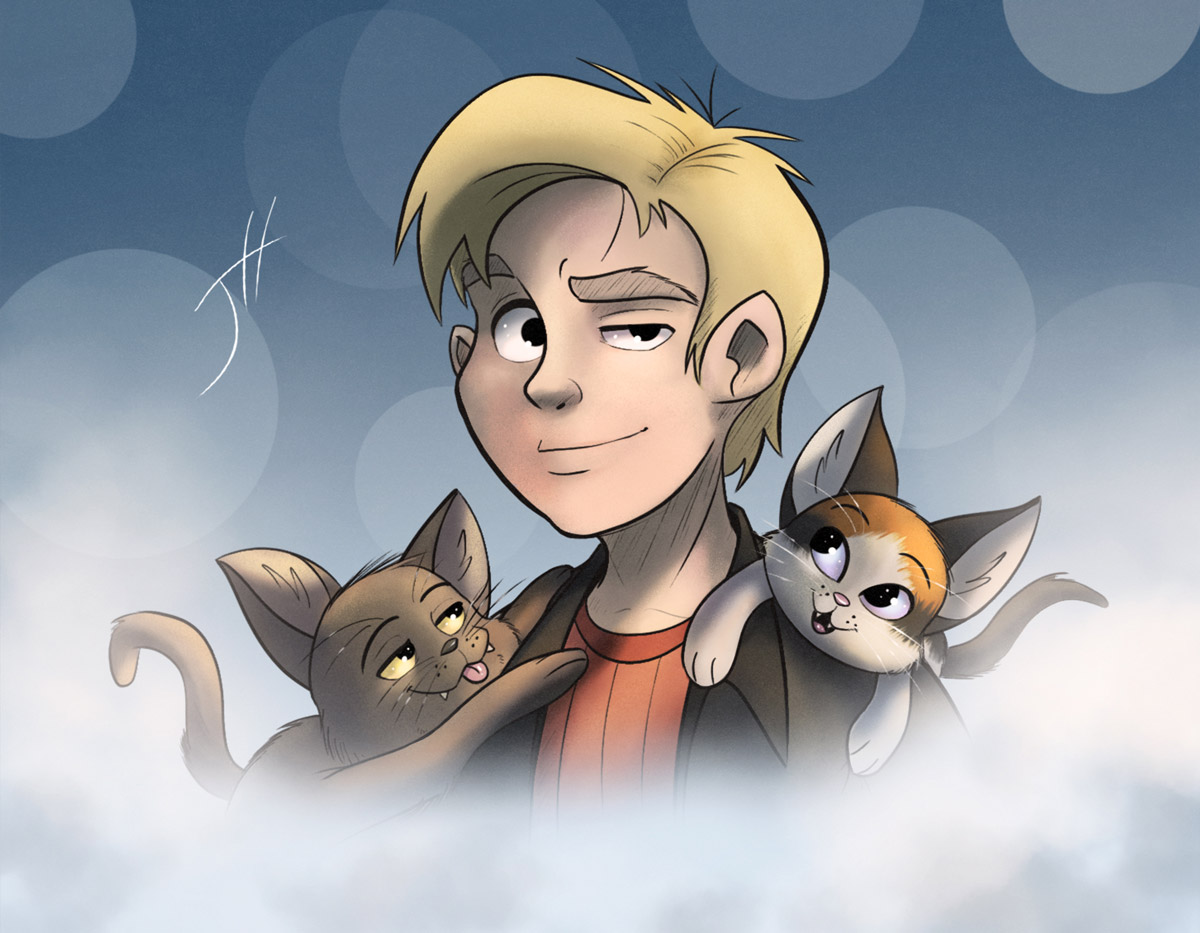 Occasionally regarded as someone from another planet or a swiss army knife only dropped a couple times, Jared has been a creative force since he was very young. Growing up in the midwest within a musically inclined family, he quickly adopted similar creativity, but applied it towards drawing and illustration. From an early age he was known for always having a pencil in his hand, drawing a plethora of landscapes and architecture, competing with other classmates during grade school.
Aside from drawing, music was still apart of Jared's life starting on violin, which then evolved to drums and percussion, all the way to performing in show choir and cabaret. As far as musicianship, drums were his main passion which branched into drumline, pep band, and jazz band, from high school to the university level. Eventually, composition became Jared's main focus in music as he attended Purdue University, Ball State University, then eventually receiving his BA from the prestigious Berklee College of Music in Boston, MA.
Jared's music has been featured in film, TV, and interactive media. He's been recorded by live orchestra, as well as live performances featuring his arrangements across the country. He eventually located himself to New York City for many years working in digital marketing for indie music labels, bands, and a plethora of corporate and personal clientele. While he'd been busy engaging in music his whole life, his drawing life had been laying dormant since grade school.
Jared jump started his drawing career again almost 20 years since he last picked up a pencil. This time however, his focus became character design and digital illustration. As if possessed by an unknown entity, Jared has invested thousands upon thousands of hours with a furiously ambitious goal of getting proficient at art. He is currently the creator and illustrator of the online graphic novel Cashmere Sky. The road is unknown, but his goals are certain.
Jared currently resides in Indianapolis.